UCM Higher Education Study Agreement
At UCM we are committed to providing a service to students that is of the highest quality and which, in so far as is reasonably practicable, meets their individual educational needs.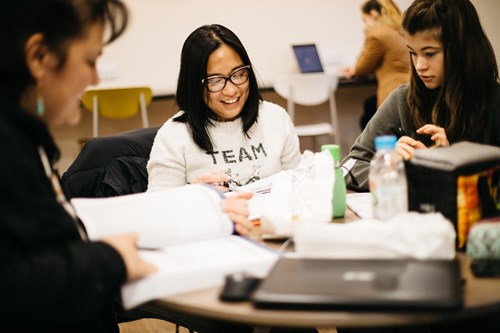 In addition to the University of Chester Student Contract that you agreed to when you enrolled with Chester, the UCM Study Agreement indicates key responsibilities that you as a student have for engaging with your specific UCM delivered programme, including monitoring and reporting your own progress and submitting assignments to agreed deadlines.
Your UCM Programme Handbook and Higher Education Student Handbook identify key study support services you can reasonably expect from UCM.
1.Responsibilities of students
We expect you to:
Actively and positively engage in your studies, hand in work on time and ask for help if you need it.
Behave in a responsible manner, treating staff, fellow students and visitors with dignity and respect
Take responsibility for your own learning and personal development, acting on opportunities available to you from UCM and the University of Chester.
Make effective use of all facilities that UCM provides to support your learning
Complete, sign and return on time any paperwork regarding registration and enrolment procedures for UCM and the online registration process required by the University of Chester.
Be responsible for understanding and adhering to all University of Chester/UCM regulations including Submission of Work and Late Work, Mitigating Circumstances, Examinations and Academic Integrity.
Actively participate in the Student Academic Representative system (StARs).
Be clear and timely in communicating with your Programme Leader in all matters and concerns relating to your study, seek advice and clarification from us regarding what we expect from you in a timely manner, and provide us with appropriate evidence about any changes to your personal circumstances as soon as possible. 
2.Responsibilities of UCM 
You can expect UCM to:
Provide up-to-date and accurate information on all aspects of the student experience and provide you with appropriate and relevant information regarding UCM and University services and support available to you in a range of formats.
Support you effectively through all stages of your engagement with the UCM Treat you with fairness, dignity and respect.
Work with you to support your individual learning needs and aspirations.
Provide an intellectually stimulating and inspiring, safe and friendly learning environment.
Give you clear information about when and how you will receive feedback on your individual progress in accordance with University of Chester regulations.
Ensure you are kept fully informed of any changes to your study and/or support.
Encourage your participation in governance and decision making.
Policies and procedures
We are committed to student safety.  We promise to do our very best to help.  The following policies spell out our responsibilities and procedures relating to student safety.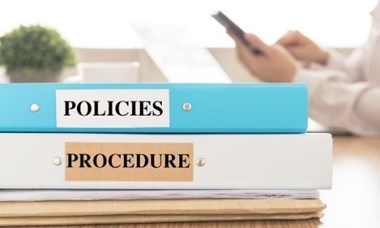 Safeguarding Policy
This commits us to keeping our students safe if they are being, or at risk of being, abused or badly treated by anyone.  Students can discuss concerns about themselves or another student with their PAT or one of the Student Welfare Officers who will provide help and support and discuss what options are available.
Bullying and Harassment Policy
We pride ourselves on being a friendly and supportive College. We do not tolerate bullying of any kind (including cyberbullying) and this policy commits us to do our best to deal with it in a variety of ways depending on the situation and the wishes of the students involved. Our Bullying Pledge, which includes details of support available, is on every classroom wall and in public places.
ICT acceptable use policy
You will be asked to confirm your agreement to our network access terms, many of which are designed to keep you safe online.
Health and Safety Policy
UCM has a responsibility to provide a safe and healthy environment for students to work and relax. Information about safe working practices is displayed in each area of College.
Drug and Alcohol Policy
Students under the influence of drugs or alcohol are not permitted in College, though staff will always ensure they are kept safe. Anyone found in possession of, or selling, drugs will be reported to the police. This policy spells out our procedures for dealing with such situations and also discusses the College's commitment to drug and alcohol education and support for students wishing to reduce their drug or alcohol use.
Complaints Procedure
The complaints procedure provides details of how to proceed if you are not happy about any service provided or an action taken by the UCM or a member of staff.  It is expected, where possible, an attempt should be made to resolve things informally initially.  If this is not possible, the procedure explains how to make a more formal complaint.  You may wish to discuss your situation in confidence with your StAR, one of the Student Welfare Officers, all of whom can provide information and guidance about your options as well as support with addressing your concern or complaint, if required. 
If you can't attend class
If you can't attend your classes/exams/tutorials, either because you are not well or because of an emergency, make sure you let your PAT know by ringing reception on 648200.
Academic Appeals Procedure
This procedure can be found on the University of Chester portal if you think an assessment has been carried out in an unfair or incorrect manner.