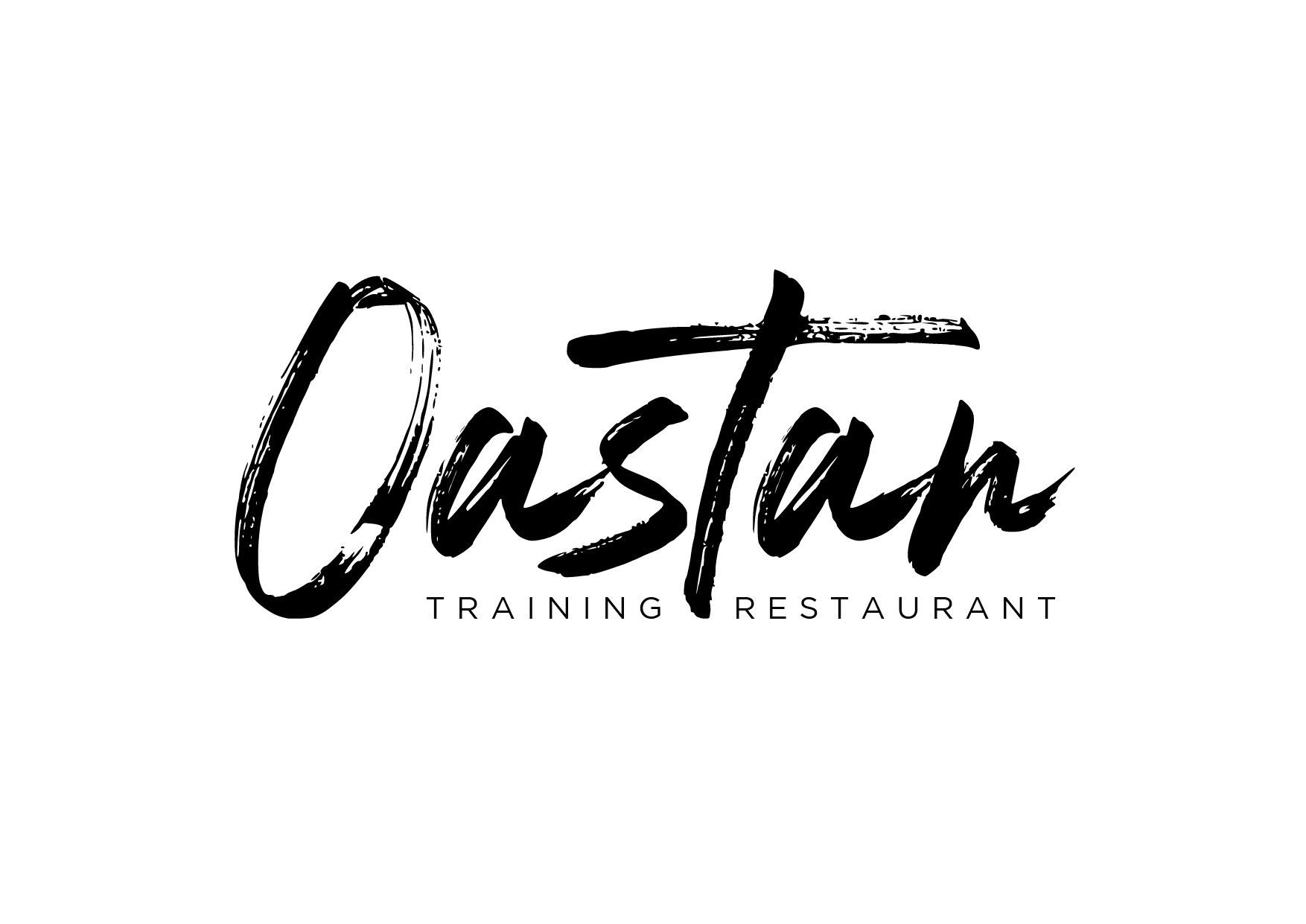 Oastan is the training environment for our Catering, Hospitality & Food Services students.
In Manx, Oastan means 'Restaurant' so is ideal for reflecting our commitment to using seasonal, local produce, as well as UCM being at the heart of the Manx community.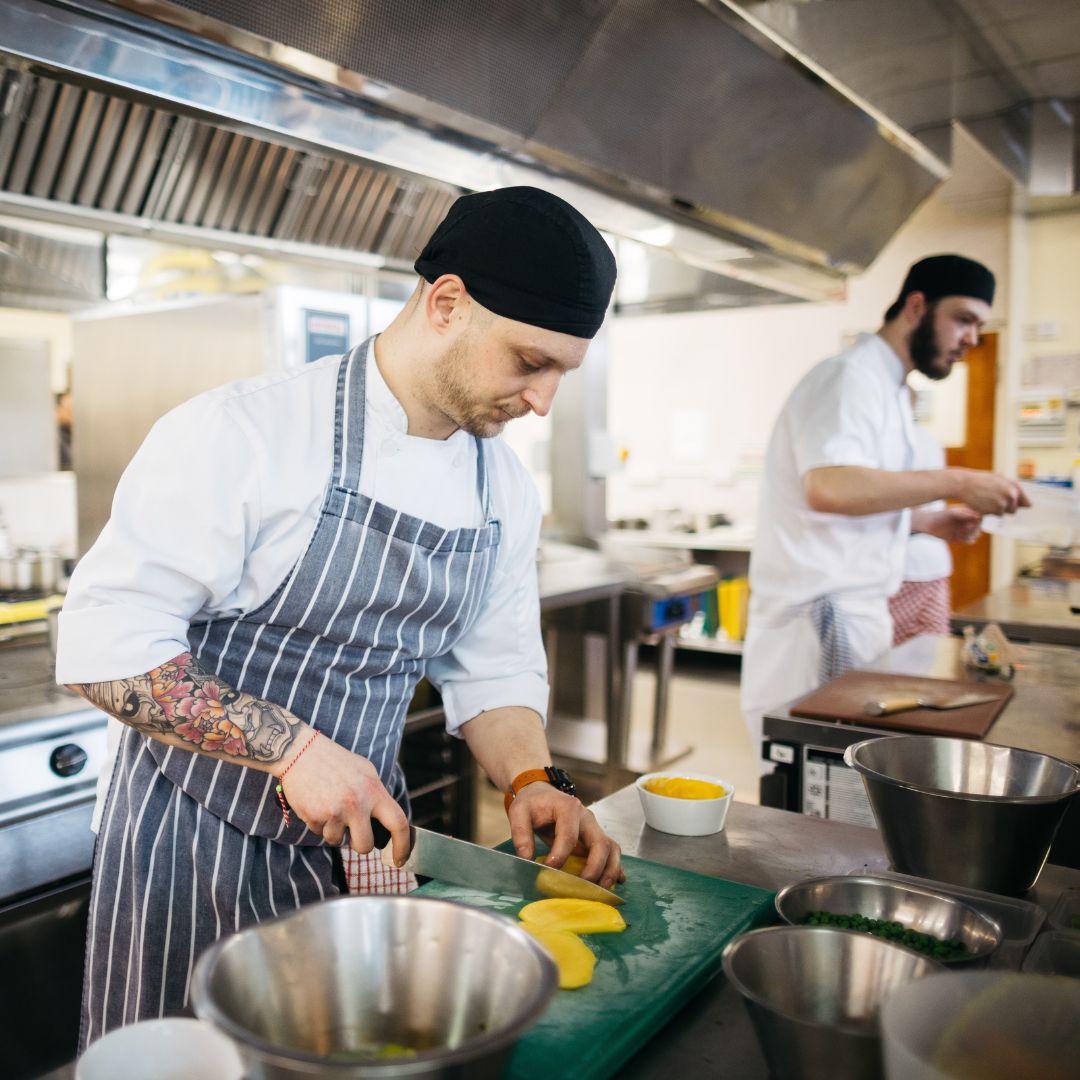 The menu has been designed by Chef Lecturer Robert Hunter, who has worked in world-class restaurants around the world, including the Goring Hotel in London. Guests can enjoy a variety of dishes which all celebrate wonderful Manx produce.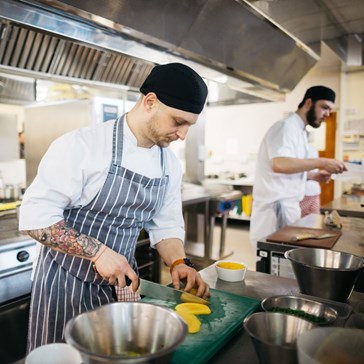 As well as Robert Hunter, students are being supported by Lecturer Irene Berry who has worked as a pastry chef for Jason Atherton at Pollen Street Social which is a Michelin starred restaurant in Mayfair, London. Students working in front of house are ably assisted by Tracy Conway who has lectured at UCM since 1996 following a successful career working in hospitality and hotel management as well as in La Belle Epoch in Cheshire which was a Michelin starred restaurant at the time.
Availability
View our leaflet showing all opening dates. We also have themed menus for the following occasions:
Christmas Dinner - Wednesday 29th November, Wednesday 6th December 2023
Christmas lunch - Friday 1st December, Friday 8th December, Friday 15th December, Tuesday 12th December, Wednesday 13th December & Thursday 14th December 2023
Tasting Dinner - Wednesday 29th

November 2023,

Wednesday 24th April 2024 & Wednesday 22nd May 2024

Italian Themed Dinner -

Wednesday 17th January 2024
French Themed Dinner - Wednesday 14th February 2024
Indian Themed Dinner - Wednesday 6th March 2024
Prices
Two course lunch – £12.50
Table

d'hôte

(set menu) lunch - £16.50
TDH dinner – £24.50
Gourmet dinner - £28.50
Tasting menu - £32.50
Christmas lunch - £23.50
Christmas dinner - £28.50
A la Carte menu - each dish will be priced individually
Sample Menu
Our menu changes on a weekly basis - below is a sample of the dishes you can enjoy. 
Starters
Local wild garlic and potato soup, feta cheese, spring onion
Salt baked beetroot, whipped ricotta, blood oranges, toasted hazelnut
Crispy Devilled whitebait, tartare sauce
Mains
Herb crusted cannon Manx Lamb, spring vegetables, pea puree, mini fondant potato, balsamic jus
Grilled fillet salmon, asparagus, sautéed spinach, crispy potato, truffle hollandaise
Broad bean and pea risotto, goat's cheese
Desserts
Dark chocolate fondant, ginger ice cream
Pecan tart, fresh vanilla ice cream
Doughnuts, rhubarb and custard
Allergies & Dietary requirements
If you have any dietary requirements please let us know at the time of booking. 
Please note: all our food is prepared in a kitchen where nuts, gluten and other known allergens maybe present. We take caution to prevent cross-contamination, however, if you have a known allergy please speak to a member of staff.
Booking
To book your table call us on 648215.
Accessibility
Oastan is located on the ground floor of the Homefield Road campus and can be accessed via a ramp up to the main entrance. There are four disabled parking spaces in the main car park. During your visit you're welcome to visit our toilets on the ground floor.
As part of the continued development of our facilities we're regularly looking at ways to improve the accessibility of our campuses to meet the demands of our students and everyone who visits us.