Student Services
UCM Student Services offer a weekly outreach service to UCM campuses but their main office is at the UCM Homefield Road Campus (turn left at Reception).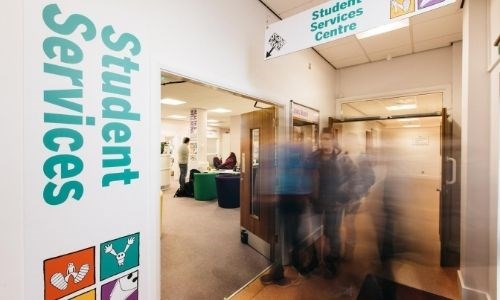 They are friendly and welcoming, and here to support you during your time at UCM. Please find below some basic information about their services and you will have the opportunity to meet the staff, during your Student Services Welcome tutorial during induction. You can also find more information here or on Its Learning, UCM's VLE.
Money
Talk to Abbie Smith, Student Services Officer about course fees and grants.
Talk to Student Welfare Officers, Grace Phillips and Kim Gray about benefits of budgeting.
If you are struggling to manage, the UCM Emergency Fund may be able to help with course-related materials or household bills.
Personal wellbeing
Talk to one of the Student Welfare Officers if you are worried or upset by anything, no matter how big or small. They are here to listen without judging, and to work with you to find a way forward. If they can't help you they should know someone who can.
The Student Welfare Officers are here to help keep you safe and support you, so don't hesitate to contact either of them if you are concerned about yourself or someone you know.
They can support you in your personal development by working with you to manage emotions, improve relationships, manage stress or anger, build confidence and prepare for exams or assessments.
They can also advise and support you in relation to your rights as a student or if you feel you are being treated unfairly. 
Health and wellbeing
Hannah May, the Health & Wellbeing Co-ordinator, can provide information and guidance about health-related topics such as proper nutrition and the importance of physical activity.
Weekly fitness classes and sports activities are held along with a weight loss/management programme for students, and Hannah is on hand to advise students on diet and nutrition.
Childcare Support Scheme
Student Services can provide advice on funding of childcare for full-time students with pre-school and younger children. They have up-to-date lists of government-approved nurseries and childminders.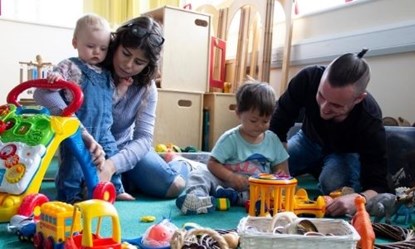 Academic Support Centre (ASC)
The ASC offers one-to-one or small group support to students who require extra help with their academic work including study skills advice for those working towards a degree (essay planning, research techniques, etc.).
ASC staff work flexibly, arranging appointments at times to suit students providing a reassuring learning environment with approachable and helpful staff, this service can make a positive contribution to a student's UCM experience
The ASC is centrally located in the Library at the Homefield Road Campus.
For more information or to make an appointment please see here or call 648203.
Specific learning difficulties
You may have previously had extra support for specific learning difficulties (SpLD) such as dyslexia or perhaps in the areas of processing, reading, writing, proofreading or visual stress.
To access an assessment of your needs and available support UCM students can apply for the Disabled Students Allowance (DSA). For further details, please see the Isle of Man Government's Guide to Disabled Support 2021-22.
When you apply to DSA you will need to provide a letter from your doctor/specialist in respect any physical disability OR a copy of your educational psychologist's report and  details of any previous assistance provided at Primary/High School.
If you feel you would like to discuss specific learning difficulties before applying for the DSA, please contact UCM Academic Support Centre on 648203 and ASC@ucm.ac.im
Disabled Students Allowance (DSA)
UCM students can apply for the Disabled Students Allowance (DSA). For further details, please see the Isle of Man Government's Guide to Disabled Support 2021-22.
International opportunities
To broaden your personal and professional development and enjoy a great adventure, UCM facilitate many opportunities to travel.
Learning in the Wider World – all our students undertake a five-week placement module in their second year, this can be undertaken off-island. In recent years we have had students placed in France and Spain as well as the UK.
Internships – short-term Summer internships are available through University of Chester and our many island based businesses.
Summer camps – we liaise with Smaller Earth (https://www.smallerearth.com/uk/ hyperlink) who come over to UCM and discuss a wonderful range of international programmes that you can participate in.
International adventures – through our many corporate partners you'll have the chance to apply for adventures such as climbing Mt Kilimanjaro, or working in South Africa.